Air Relief Valves are popularly known as Air Release Valves or Air Valves. Air Relief Valves work as a safety device by releasing the air pockets that may be generated at each high point of a fully pressured pipeline. If not released, this trapped air may cause various problems like flow issues, pump failures, corrosion, faulty instrumentation readings, and pressure surges. Also, air trapped in the pipeline system calls for additional energy consumption. So, air relief valves function as a very important element in such situations.
Air can enter into a pipeline from the following sources:
The pipeline itself – Before commissioning and start-up of any pipeline, it is filled with air. When fluid enters the pipe, it displaces the air and takes its position. The air must be completely removed during this stage otherwise it will accumulate at the highest points.
Water usually contains 2% air by volume. Adhesives or other thick fluids normally trap air in pockets. So, when the fluid flows through the system, sometimes air separates out from the mixture/pockets and accumulates at system high points.
Several pieces of equipment like pumps, packing, valves, and pipe joints can also suck air which then can accumulate at the high points.
This accumulated air creates flow restriction which increases the pressure head loss. This increases pumping cycles, which translates into higher energy consumption.
At the same time, while flowing through the restricted pipe, its velocity increases. With the increase in velocity, it may be possible that part or all of the air pocket will break away and be carried downstream. This increases the possibility of a water hammer which is known to cause serious damage to pumps, valves, and pipes. It is, therefore, air accumulation in system high points must be avoided.
Again, when the fluid velocity is not sufficient enough to carry away the air pockets, they continue to grow. Larger air pockets make the system completely air bound and create flow stoppage.
Air release valves or air relief valves work continuously to eliminate excess air from the system which in turn results in a smooth and efficient operation.
Air release valves open against internal pressure and release the system's accumulated air. Air Release Valves are widely used for increasing pipeline efficiency and water hammer protection.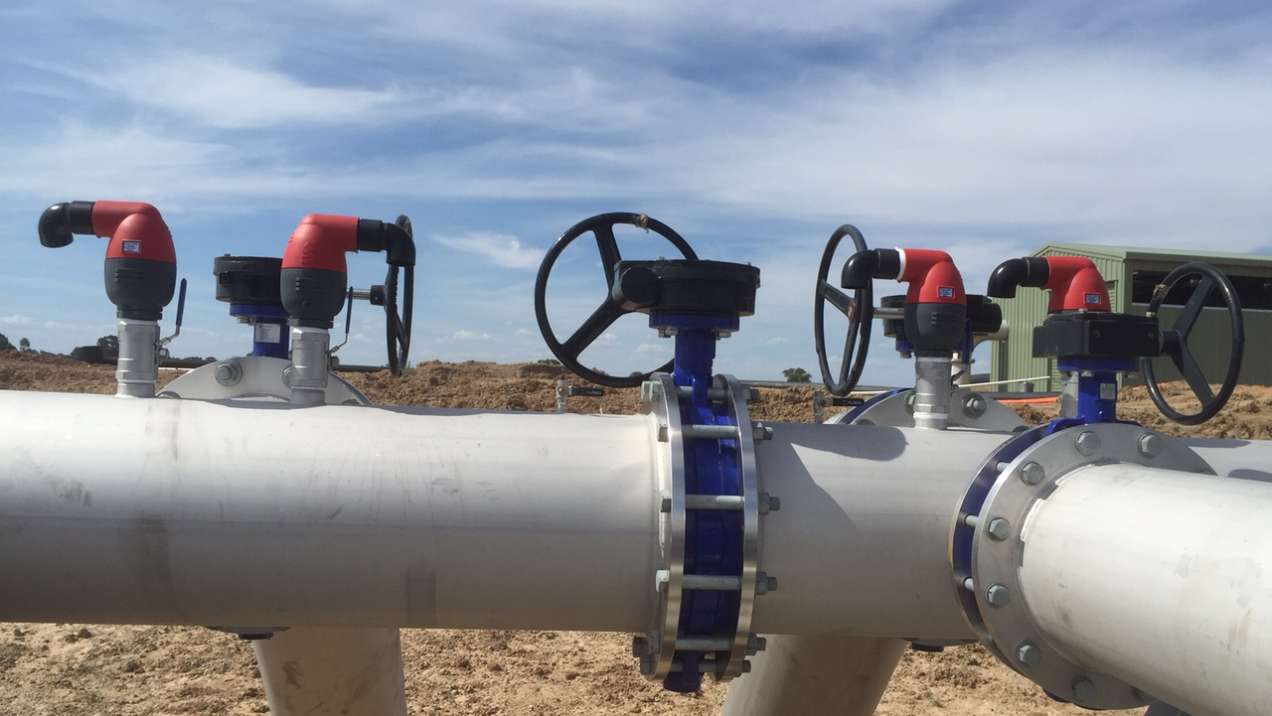 Working of Air Release Valves
Automatic air release valves are located at the highest points of the pipeline or other systems where air naturally collects. The air bubbles enter the air relief valve and displace the inside liquid. Thus the liquid level is lowered. When the liquid level drops to such an extent that it no longer buoys the float, the float drops causing the valve to open which vents the accumulated air into the atmosphere.
Once the air is released, the liquid re-enters the valve, lifting the float until the seat presses against the orifice, and closing the valve. This cycle continues automatically and maintains an air-free system.
Components of an Air Release Valve
An air release valve or air valve consists of the following components:
Main Body: Compact metal body that houses the inner floats and upper mechanism.
Inner Float Assemblies that consist of a large orifice float, small orifice float, upper float, upper seat, mesh outlet, and cover.
Proper Installation of Air Relief Valves
Air release valves must be installed at high points where the air is likely to be collected in the piping or pipeline system. It is preferable to install the device in the vertical position with the inlet down. If servicing is required, a shut-off valve must be added below the air relief valve. In general air relief valves or air valves are installed in the following locations:
Maximum High Points
Temporary High Points
Long Rising or Falling Pipe Sections
After Fast Closing Valves
After Flow Throttling / Boosting Devices
Long Horizontal Runs
Transient Locations
Applications for Air Relief Valves
Air relief valves are popular for water pipelines and sewer force mains. However, they are ideal for any type of closed-loop or pressurized piping or pipeline system that has the chance of entrapping air.
Compared with other types of air valves, air release valves have small orifices. So, the best application for air relief valves is the applications with smaller volumes of air to exhaust.
Advantages of Air Relief Valves
Air release valves provide the following benefits:
They protect the pipeline and piping system.
They maintain the system's efficiency by reducing pressure loss.
They are automatic.
They continuously vent entrapped air from high points.
They are also used to allow air back into the pipeline during emptying the liquid.
Disadvantages of Air Relief valves
Air release valves are usually not suitable for quick filling or emptying of pipelines. In such situations, air relief valves must be accurately sized for the specific application.
So, overall air release valves safeguard the pipeline and pumping system from damage. They lower energy consumption increase efficiency, and eliminate surge potential and hence, must be installed in every system having the possibility of air accumulation.