A Pump or Pumping system is the major equipment in any process or power plant. So the equipment should operate properly to give the best output in terms of performance. However, there are many factors that influence the pump's performance. Out of those, the main (major) factors which affect the performance of the pump are:
Impeller design
Improper priming
Insufficient NPSH
Reduced capacity
Wrong direction of rotation
Clogging of suction pipeline and impeller
Improper shaft alignment
Packing troubles
Noisy operation
This article will explain these points in short.
Impeller Design
Backward curved blades, β2<90°
Forward curved blades, β2>90°
Radial blades, β2=90°
The following table provides a guideline for pump performance with various blades.
| | | |
| --- | --- | --- |
|   | Backward curved blades, β2<90° | Forward curved blades, β2>90° |
| No of blades | 12-16 | 60 |
| Blade angle, β2 | 40° | 145° |
| Hydraulic efficiency | 80% | 70% |
| Power consumption | low | high |
| application | Changing operating condition | Fixed duty operation |
| losses | low | high |
Improper Priming
All the air in the pipeline should be expelled completely
Precautions to eliminate trouble :
The pump should be primed completely before starting
The suction pipe should be 1m below the lowest water level
It should be completely airtight
Eccentric reducers should be used if necessary to avoid air pockets in the pipeline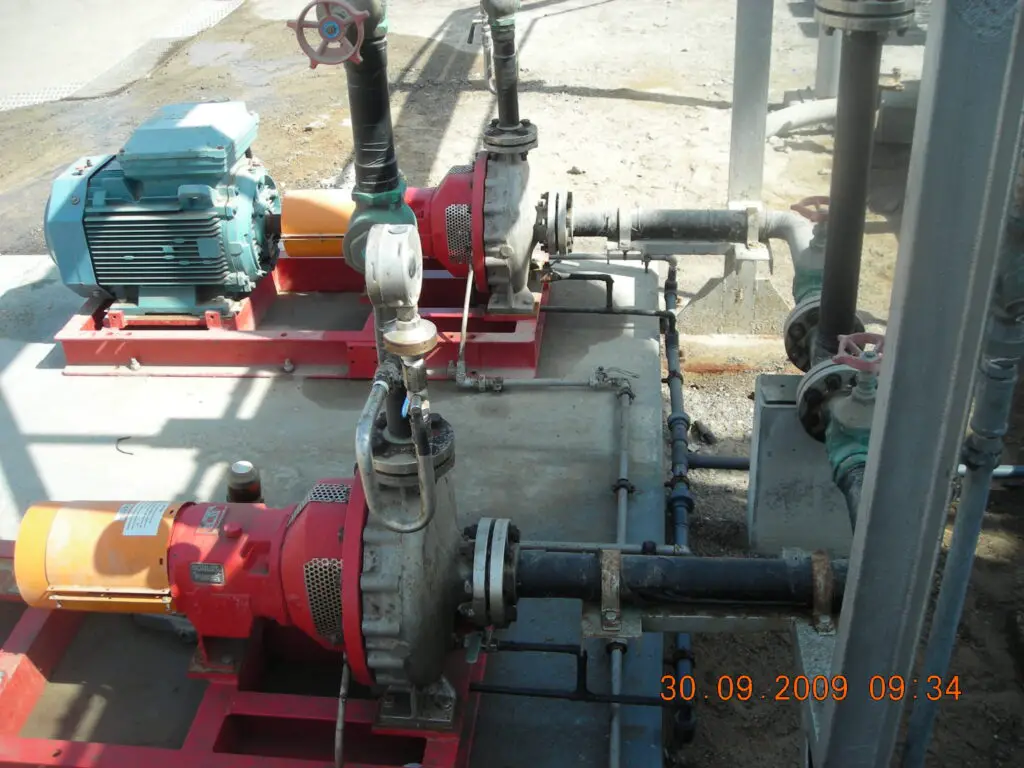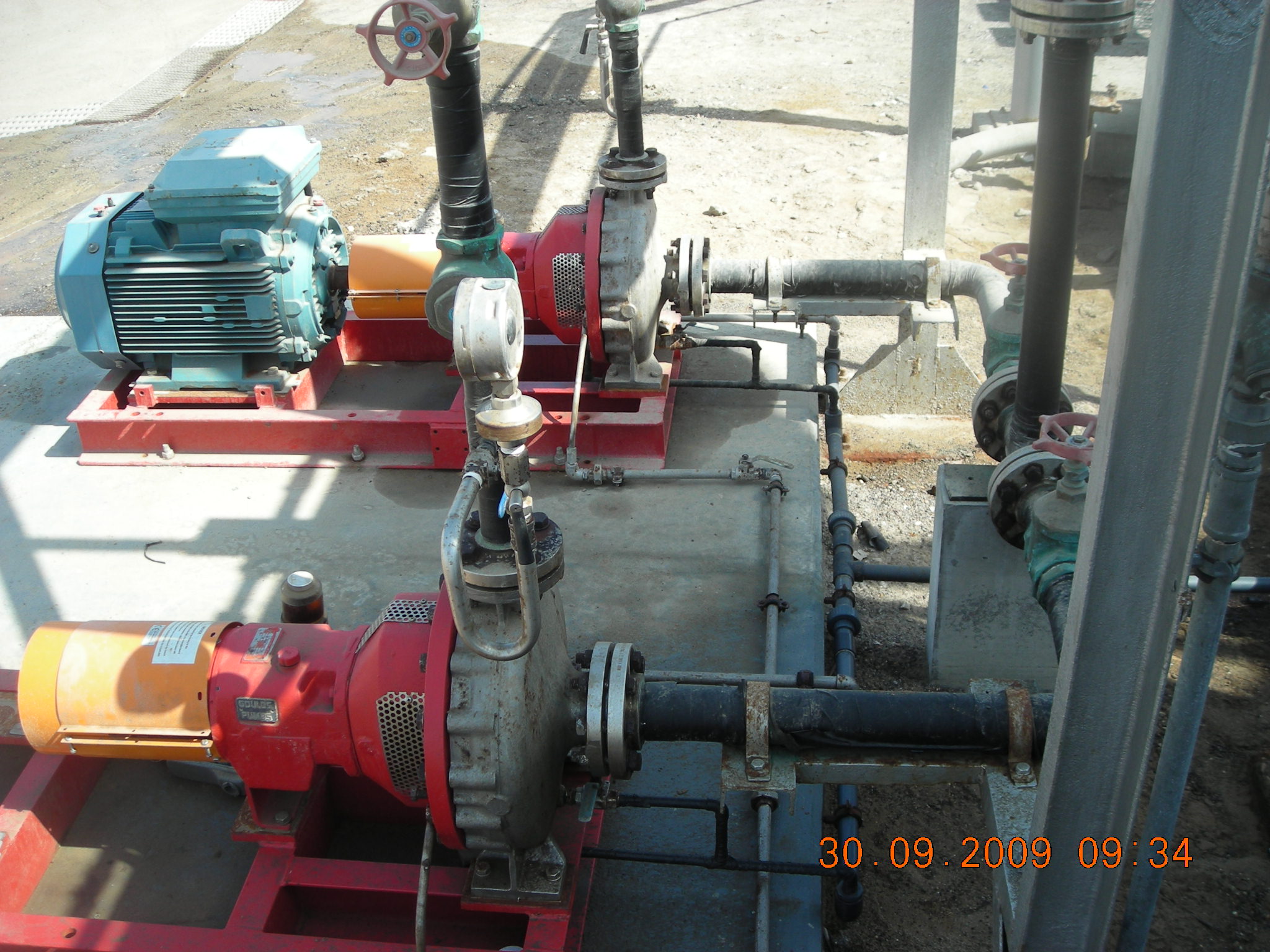 Insufficient NPSH
NPSH= (Patm-Pv)/ ρg – hs – hfs
NPSH depends on the temperature of the operating liquid
Variation in water level is considerable – The lowest level should be taken into account for NPSH determination
Frictional losses should be kept minimum by selecting a suitable diameter.
It is commonly accepted the static head in the pump will be maintained at 6.7m for water with a temperature of 10-20°c
Reduced Capacity
One of the main reasons for the reduced capacity is increased head
Total head > designed head
The pump or the impeller should be changed to obtain the rated capacity
Wrong Direction of Rotation
This cause the rated capacity and head will not be obtained
The pump fails often to operate
Remedy :

arrow cast is indicated in the pump casing
care should be taken while mounting the impeller
Clogging of Suction Pipeline
The suction pipe is clogged by some bricks, wood often
The strainer is clogged by paper, leaves
To rectify this pipeline should be inspected periodically
Improper Shaft Alignment
It is due to the misalignment of the motor and pump shaft
It results in vibration and noisy operation
To avoid this two shafts should be aligned properly
Noisy Operation
Air leakage in the pump
Shaft misalignment resulting in the vibration
They can be reduced by a proper dynamic balance of the shaft and impeller
The cavitations are reduced by properly designing the pump with suitable NPSH
Few more resources for you..

Pumps & Pumping Systems: A basic presentation
Cause and Effect of Pump Cavitation
NPSH for Pumps: Explanation and Effect
Water Hammer Basics in Pumps for beginners