What is API 650 Tank?
Tanks or Storage Tanks that are designed following the rules and guidelines of API 650 codes are API 650 Tanks. API 650 is the governing code for Welded tanks for Oil storage normally operating in the atmospheric pressure range. The code API 650 provides guidelines for the design, fabrication, material, erection, and inspection of welded vertical and cylindrical storage tanks. Such Tanks must be above ground with a closed or open top.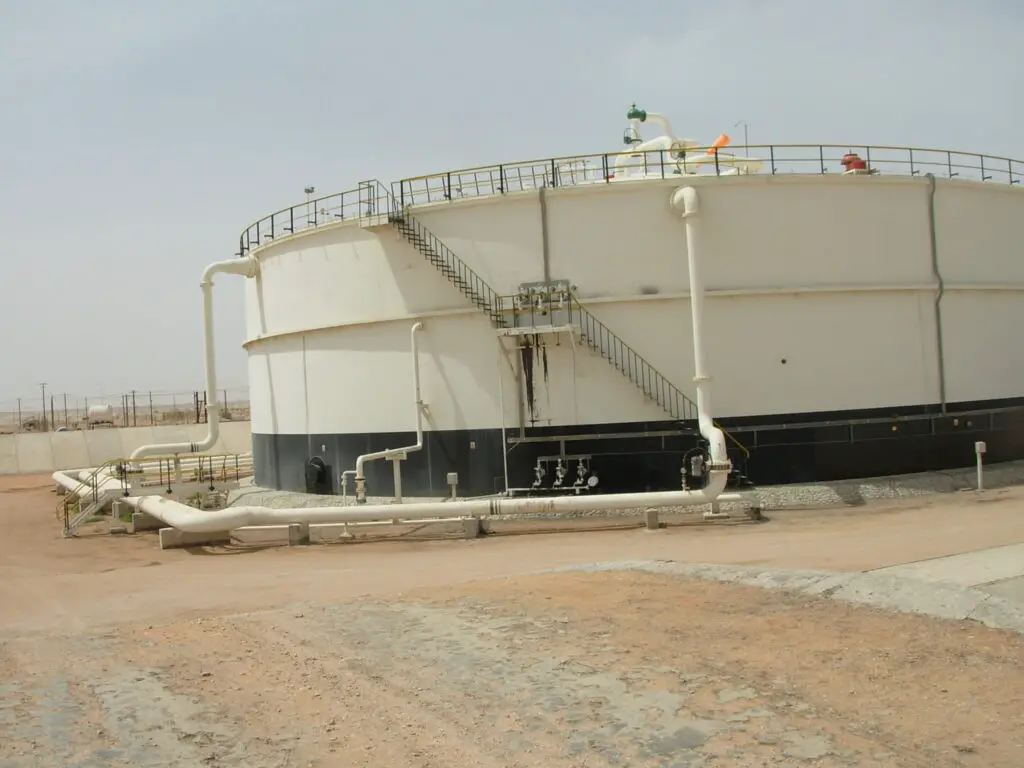 What is API 620 Tank?
API 620 covers the design and construction of field-assembled large storage tanks operating in the low-pressure zone. Normally, API 620 tanks have more design pressure as compared to API 650 tanks.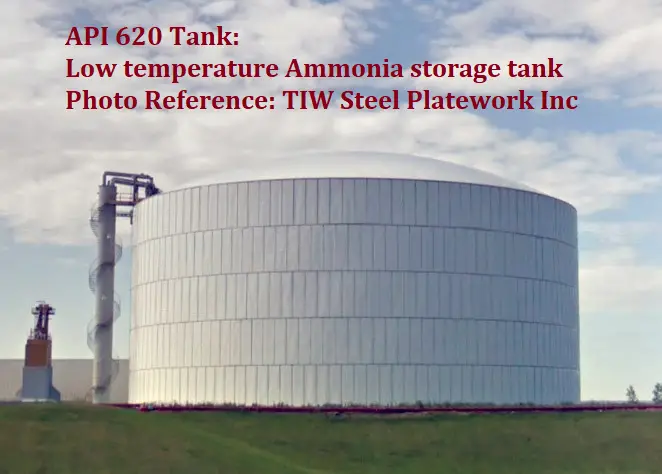 In this article, we will study the major differences between these two types of tanks i.e. API 650 vs. API 620
Similarities between API 650 and API 620 Tanks
Both tanks are used for storage purposes.
Both API 620 & API 650 Tanks can be constructed from carbon steel, austenitic stainless steel, and nickel alloys (low temperature only).
A Welding Certification is stipulated by the American Society of Mechanical Engineers (ASME), Section 10 for both tanks.
For both tanks, a Non-Destructive inspection is required but a third-party inspection is not required.
Differences between API 650 and API 620 Tanks: API 650 vs. API 620
The major differences between API 650 and API 620 tanks are produced below in a tabular format.
| | | |
| --- | --- | --- |
| Parameter | API 650 Tanks | API 620 Tanks |
| Description | API 650 provides guidelines for Welded Steel Tanks for Oil Storage | API 620 provides guidelines Design and Construction of Large, Low-Pressure Storage Tanks |
| Configuration | The configuration of API 650 tanks is Ground-Supported Bottom, Open or Closed Roof | API 620 tanks can be of any configuration that has a single centered, vertical axis of revolution |
| Configuration | For API 650 tanks, the entire tank bottom has to be uniformly supported. | API 620 tanks must have a single vertical axis of revolution. |
| Shop/Field Erected | Tanks designed by API 650 can be Shop Fabricated (Appendix J) or Field Erected. | API 620 tanks are Field Erected |
| Tank Sizes | Any | Tank size larger than 300 ft. |
| Temperature Range | The usual temperature range for API-650 tanks is -40 Deg. F to 500 Deg. F | The usual temperature range for API 620 tanks is -325 Deg. F to 250 Deg. F |
| Maximum Pressure | The maximum pressure for API 650 tanks is 2.5 psig (pounds per square inch gauge) or 17.2 Kpa | The maximum pressure for API 620 tanks is 15 psig |
| Materials | Common materials for API 650 tanks are Carbon Steel, Austenitic Stainless Steel, Duplex Stainless Steel, Aluminum | API 620 tanks are usually made of Carbon Steel, Austenitic Stainless Steel, and Nickel Alloys (Low Temp only) |
| Uses/Industries | API 650 tanks are used for Oil, Gas, Chemical, Water, and Biofuel storage. A maximum of the most common welded steel tanks used in industry are designed following API 650. Tanks are typically found in Refinery tank farms, Terminals, Pipelines, and other process facilities use these tanks. | Tanks like LNG tanks or Cryogenic tanks which require high internal pressure are designed as per API 620. |
Table: API 650 Tanks vs. API 620 Tanks
Few more related articles for you.

A Brief Presentation on Storage Tanks
Various Types of Atmospheric Storage Tanks
Tank Settlement for Piping Stress Analysis
Considerations for Storage Tanks Nozzles Orientation
Equipment and Piping Layout for Storage Tanks
Case Study of Tank Farm Design and Dike Wall Height Calculation