Basis for Seismic Analysis
The criteria for line selection for seismic analysis are normally mentioned in the ITB documents if the construction site falls under the seismic zone. If the same is not mentioned then on broad respect following lines can be considered:
Lines with outside diameter 6" and larger.
Transfer line/Two-phase flow lines.
Strain sensitive equipment: Compressor, Turbine and Pump.
Heater and Cold box connected lines.
Steam & flare header system in a pipe rack.
Other lines considered important as per the stress engineer's decision.
Allowable Value for Seismic Analysis
As per code ASME B 31.3, the longitudinal stresses generated due to sustained and occasional loads should be within 1.33 times Sh (Basic allowable stress at hot temperature) value. So We have to add Sustained stress and occasional stress such that the scalar combination of the same remains within the limit specified by the code.  Normally the nozzle load checking is not required for seismic analysis. However few companies need the nozzle load checking at the seismic condition for static equipment. Sometimes the allowable nozzle load can be increased by 50% for checking in occasional cases. However, nozzle load checking is not required at the seismic case for rotating equipment. The following article will describe steps to perform the static method of seismic analysis in Caesar II.
Seismic Analysis in Caesar II
The first step in the static seismic analysis is to collect the seismic coefficient. Sometimes the value of the seismic coefficient is provided directly and sometimes enough data is provided to calculate the same. The following equation (as per IS 1893) can be used to calculate the seismic co-efficient:
Here            
Spectral Acceleration Coefficient (Sa/g) = 2.5  (Examples are shown for the sake of a typical value calculation)
Zone Factor (Z)                                      = 0.16
Response Reduction Factor (R)            = 3
Importance factor (I)                              = 1.75
Horizontal Seismic Coefficient (Ah)        = 0.12 (±X & ±Z   Direction)
This co-efficient value needs to be entered in the Caesar spreadsheet as shown below:
Normally the Y component is not entered. However, few clients may require the input of the same. in that case, follow guidelines provided by them.
To perform seismic analysis open the Caesar II spreadsheet and click on uniform loads as shown in the below-mentioned figure.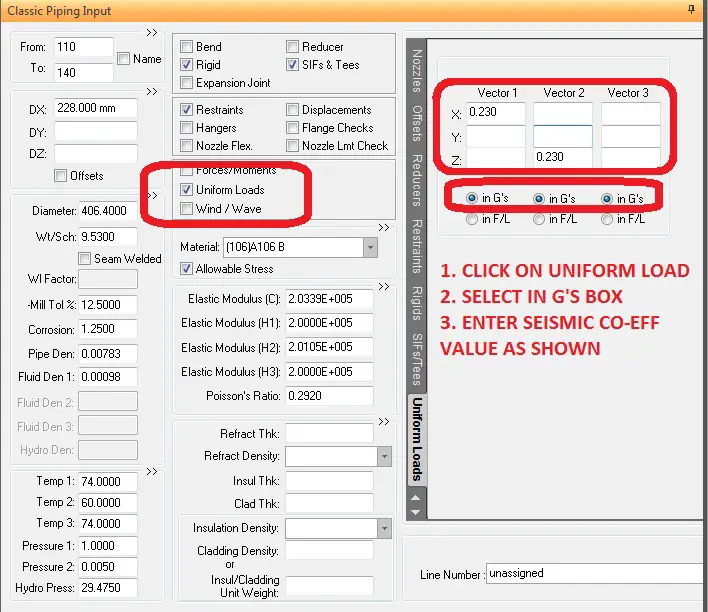 Load Cases for Static Seismic Analysis
After that prepare the load cases for seismic analysis. The load cases normally prepared are shown in the figure attached below: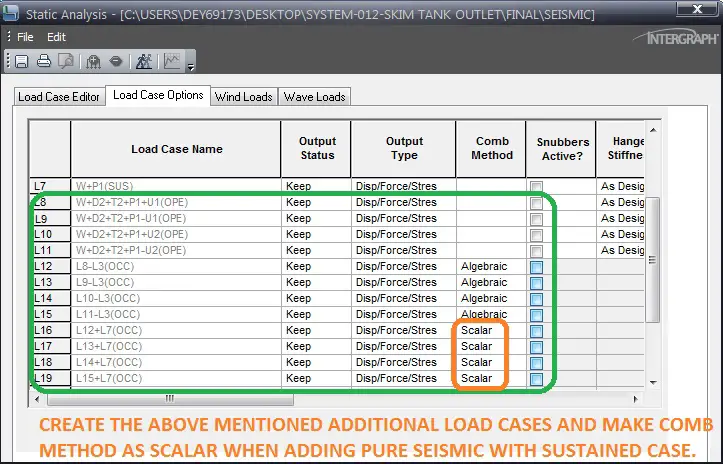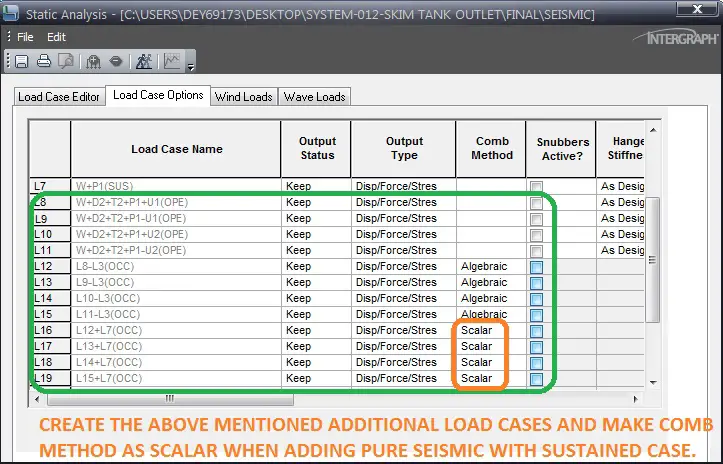 Checking Output of Seismic Analysis
Once you prepared the required load cases simply run the file and check the stresses for Code compliance as mentioned below: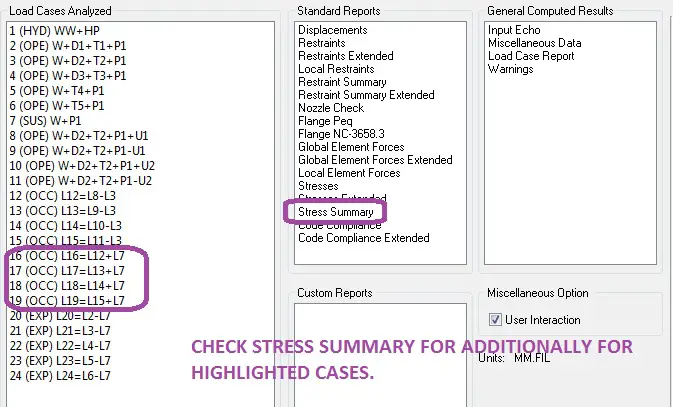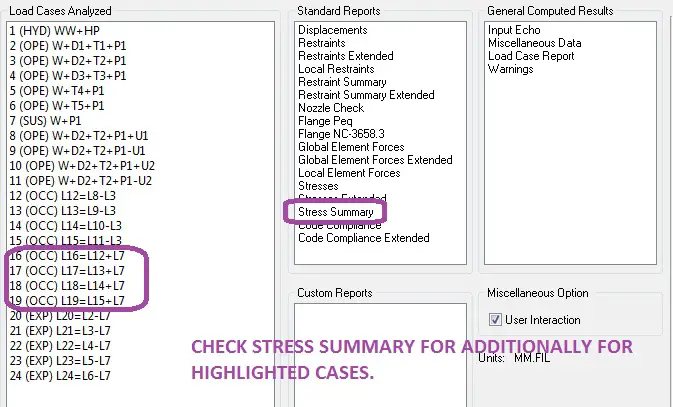 Check restraint summary for load cases L8 to L11 in the above-mentioned figure and check stresses for load case L16 to L19.