Hopefully, by now all the Caesar II users are aware that the latest version of the piping stress analysis software Caesar II version 12.0 has already been released by Hexagon. Like every year they routinely update the code requirements and resolve user difficulties that appear in the earlier version of the software. In a similar way, they have come with new changes and updated capabilities in the latest edition called Caesar II version 12. 
Even though there are many pipe stress analysis software like Autopipe, Caepipe, Rohr2, Start-Prof, etc, Caesar II is the most widely used software having a major market share in the piping stress analysis software domain. In the following table, I will present a comparison between Caesar II version 12 and Caesar II version 11.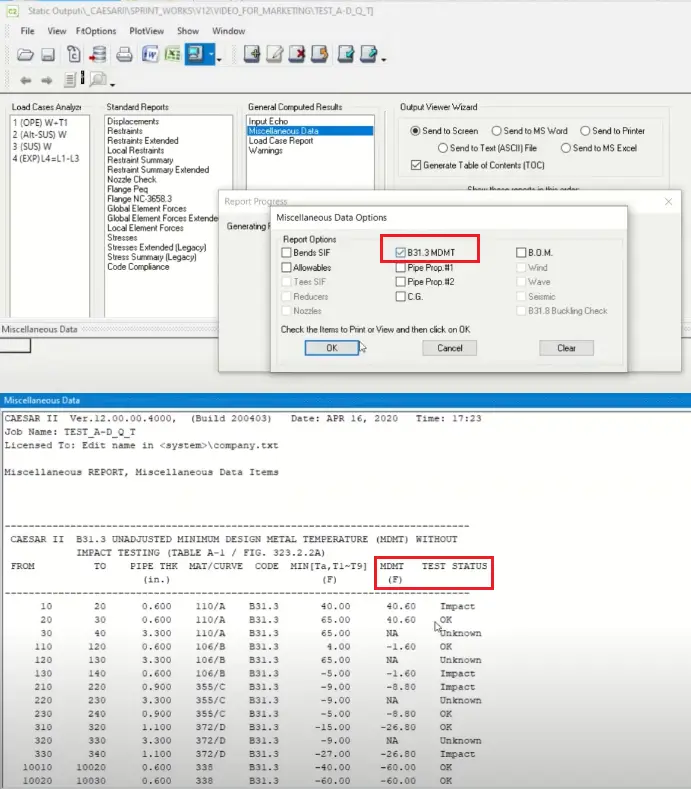 Parameter
Caesar II 2019-Caesar II Version 11
Caesar II Version 12
Piping Code Editions
1. Caesar II 2019 complies with the process piping code ASME B 31.3 2016 edition
2. It complies with liquid pipeline code ASME B31.4 to the 2016 edition
3. ASME B31.8 piping code to the 2016 edition
4. Canadian Z662 piping code to the 2015 edition
1. Caesar II version 12 complies with the latest edition of Process Piping Code ASME B 31.3-2018
2. Complies ASME B31.4 pipeline code to the 2019 edition
3. ASME B31.8 piping code to the 2018 edition
4. Canadian Z662 piping code to the 2019 edition
Structural Database
This version OF Caesar II complies with the older version of AISC; ASIC- 1989
Structural databases have been updated to AISC 2017
License Manager
HASP Key. Transitioning to Intergraph Smart Licensing (ISL).
Fully compatible with ISL, a cloud-based licensing system. This version no longer supports Smart Plant License Manager or HASP keys.
Year Branding
Caesar II version 11 is also known as Caesar II 2019
Year branding has been removed from the CAESAR II version name. So there is no Caesar II 2020; It's only Caesar II version 12.
In-Plane and Out-plane SIF
–
More detailed information on the use of in-plane and out-plane stress intensification factors (SIFs) is added with respect to FEA translation. Additional information on the local coordinate definitions is also included.
Material Database
–
The Russian material database is updated.
Interface with AFT Impulse
No interface with AFT Impulse
Dynamic surge analysis becomes easier as files can be directly imported from the AFT Impulse software.
MDMT Report
Not Available
Minimum Metal Design Temperature (MDMT) data is added to the database (Refer to Fig. 1) to check the impact test requirements. The software checks the requirement.
Buckling Check as per ASME B 31.8
Not Available in this version
Buckling check following ASME B 31.8 (Refer to Fig. 2) code has been added in Caesar II version 12. This provides strain values to calculate the buckling and lateral instability of piping elements.
Caesar II Help files
All help files are available offline in the local drive.
All help files are now online in the latest version of the software. It provides improved search, custom book creation, and quick updates.
Caesar II Version 12 vs Caesar II Version 11

The Caesar II owner Hexagon PPM has released one video explaining the enhanced capabilities for the latest edition, i.e Caesar II Version 12. The same has been embedded here for your reference.
Click here to learn more about piping stress analysis using Caesar II.
Learn the changes in the different versions of Caesar II software:

Caesar II Version 12 vs Caesar II Version 11
Major features of CAESAR II-2019, Version 11.00
Added Features of CAESAR II 2018, Version 10.00
What's New in CAESAR II, 2016 (Version 8.0)
Practical changes in Caesar II version 7.0 (2014) with respect to its earlier version.