Designing storage tanks are a critical activity. Various parameters need to be considered during design. In recent times the design of storage tanks is automated using various software. In this article, we will explore oil storage tank design methodology using the software "TANK", developed by Intergraph (Now Hexagon).
What is Intergraph tank?
Intergraph TANK is a comprehensive, easy-to-use software package for the design, analysis, and evaluation of oil storage tanks. It provides users with quick and accurate designs for new tanks and evaluations of existing tanks.
TANK performs calculations in accordance with the latest API Standards 650, 620, and 653. Analysis can also take into account wind, seismic and settlement conditions plus calculate air venting requirements to API 2000 Section 4.3.
Material Database for Above-ground Storage Tank Design
The program includes the following material databases:  
TANK has many databases integral to the package which make it easy to select standard data for accurate analysis. A number of US and international structural steel databases are provided.
Apart from this, the user can edit or customize the material properties as per the project requirement.
Input spreadsheet and 3D,2D Graphics Interface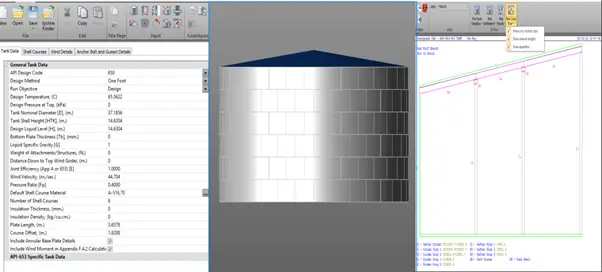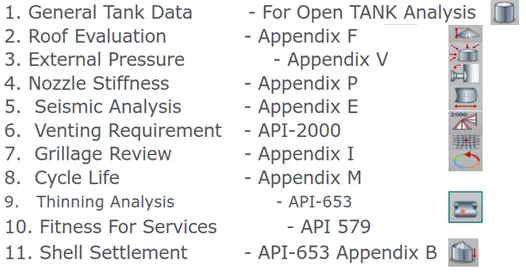 General Tank Design Data
This will be the starting point of every tank that you analyze.
It defines the diameter, liquid specific gravity and liquid height, any small internal pressure, materials of construction, and the number of shell courses in the cylindrical shell.
An open Tank is not useful for Petroleum products.
May be useful for fire and cooling water.
Storage Tank Roof Evaluation- Appendix F
As the name suggests, all the details about the roof are entered here. The types of roofs available for analysis are:
Supported cone
Rafter supported cone
Cone
Dome
Umbrella
The real power of the TANK is calculating the roof and its supporting steel support structure automatically.
Design of Storage Tanks for External Pressure– Appendix V
Here we provide minimum requirements for tanks that are designed to operate with external pressure (vacuum). So with the help of this parameter how we can evaluate the external pressure capacity of the tank.
Storage Tank Nozzle Stiffness- Appendix P:
Where nozzles are subjected to mechanical loadings and temperatures that differ from the shell temperature where differential expansion takes place, Tank will evaluate the stresses in the nozzle to shell junction.
Intergraph Tank Allows you to specify up to fifteen tank nozzles. The data specification can include external piping loads from a pipe stress analysis, if available.
When you select API 650 as the API Design Code in General Tank Data, the software uses the data acquired from this dialog box to implement the rules of API 650, Appendix P.
When the tank temperature value in General Tank Data is changed, the software updates the Modulus of Elasticity and Expansion Coefficient values automatically.
If you check Use PVP-1279, TANK uses an alternate method to compute the nozzle stiffnesses.
Storage Tanks may have to withstand seismic disturbances in the normal course of their service life. California and Japan are seismically active areas, and the accelerations to which the tank may be subjected must be built into the tank at the design stage before construction. Appendix E of API 650 addresses this aspect of design. Here will see what happens when the vessel has to slurp liquid inside after a seismic disturbance and how we can get shear resistance force, combined hoop stress, and required freeboard value.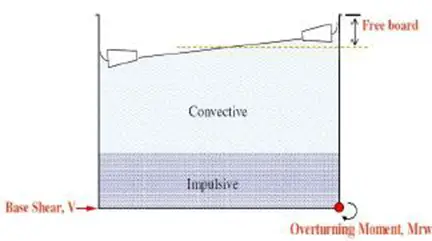 Allows you to define the measured settlement of up to 40 points around the tank shell circumference.
With the help of this, we can determine the optimum cosine curve which most closely represents the user's measured values of shell settlement. After the cosine curve is known, the out-of-plane settlement and out-of-plane deflection can be determined.
API 579 Analysis Capability Added
In this version, they added calculation per API 579 for analyzing corrosion and flaws for Tanks that have been in service.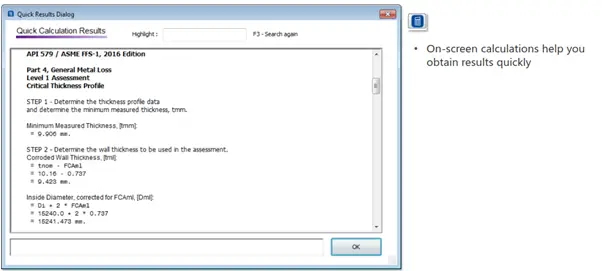 Input spreadsheet and 2D graphics interface: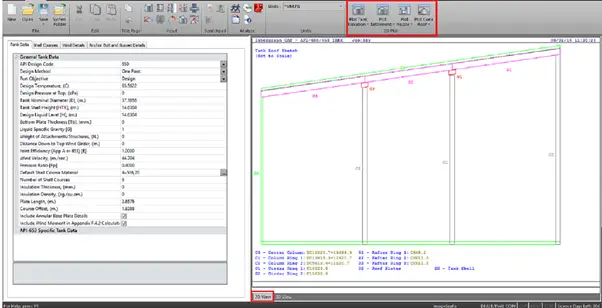 User Definable Project Page: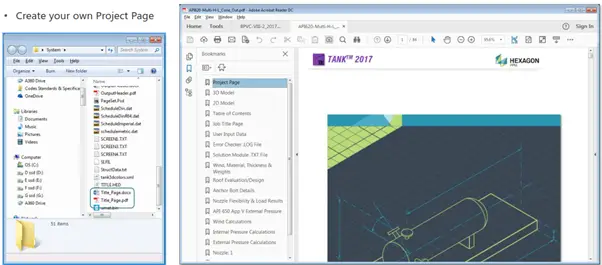 One Click to Create a PDF of all Reports: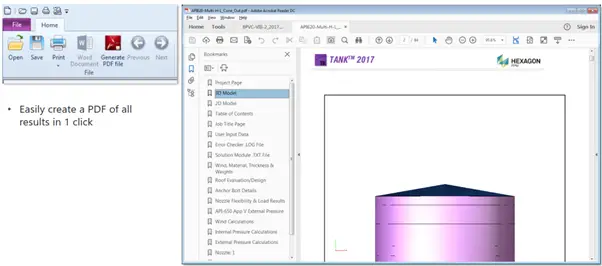 This presentation is prepared by Mr. Deepak Sethia who is working in Image Grafix Software FZCO, the Hexagon CAS Global Network Partner in the Middle East and Egypt. He has extensive experience in using Caesar II, TANK, and PV Elite software and troubleshooting.