For the completion of any Engineering Project, It is very important to exchange information among the different Engineering Disciplines for starting the work simultaneously. The documents or objects used for exchanging the information to help progress the project is called deliverables. This article will provide a list of common deliverables from various disciplines of an oil and gas project.
What is Deliverable?
A deliverable is a document that is prepared by one department and used by another department for the execution of a project. Some deliverables are dependent on other deliverables, so for preparation of dependent deliverables first needs to complete the interconnected deliverables.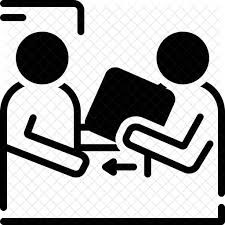 Deliverables Prepared by Different Department
Process Engineering Deliverables
Process Flow Diagrams (PFD), Process Flow Scheme (PFS)
Piping & Instrument Diagrams (P&ID)
Line List
Equipment List
Process Design Calculations
Process & Operational Control Description
Process Data Sheets for Instrumentation
Process Data Sheets for main Equipment
Performance Test Procedure
Static Equipment Department
Mechanical Data Sheet (MDS)
Equipment Installation Plan
Equipment fabrication Drawing
Vendor Drawing for Review
Rotating and Package Equipment Department
Mechanical Data Sheet (MDS)
Equipment Specification List
Vendor Drawing with Detail
Deliverables from Instrumentation Department
Instrument Data Sheet
Instrument Hook-up
System Block Diagrams
Control Room and Control Building Layouts
Instrument Location Drawings
Instrument Cable Routing
Instrument Power and Utility Requirements
Instrument Index
Relief and Safety Device Index
Alarm and Trip Schedule
Data Transfer Cable Tray Layouts
Air Distribution Diagram
Instrument Junction Boxes and Panels Block Diagrams
Electrical Department
Grounding layouts
Cable Tray Route Layouts
Plant and Buildings Lighting Layouts
Substation Sizing and Layout
Wiring Drawings and Terminal Connections
Electrical Equipment and Component Data Sheet
Heat Tracing Panel Schedules
Load List
Tray Sizing
Emergency Power Load Specification
HVAC Department
Air Handling Unit (AHU) Layout
Duct Layout
Cooling/Chilled Water Piping Layout
Civil and Structural Department
Foundation and Structural Layouts
Reinforced Concrete Specification
Steel-work Specification
Foundation Settlement Data
Procedures for Earthworks like Excavation and Leveling
Floor or Wall cut-out section Layout
Drawing of Platform, Ladders, Stair and Hand-railing
Road Layouts
Fire Fighting and Safety Department
Hazards Study Report
Layout Approval Report
P & ID for Fire Water Piping
Fire Fighting Equipment Layout
Water Storage Tank Data Sheet
Operating Manuals for Fire Fighting Equipment
Extinguishing System Design
Deliverables of Piping Department
Layout
Overall Site Plot Plan
Area Mark-up
Unit Plot Plan
Zero-Level MTO (Material Take-off)
Equipment Layout
General Arrangement (GA) Key Plan
Piping Layout (GAD)
Piping Study
Pipe Support Layout
Nozzle Orientation Drawing
Pipe Rack Layout
3D Model
Construction Isometric
Intermediate MTO
Vessel Trim Drawing and MTO
Vendor Drawing Review Report
Final MTO
Work Completion Tracking Report
As-Built Drawing
Material
Materials Selection Data
Pipe Thickness Calculation
Miter Bend and Reinforcement (RF) Pad Calculation
Pressure & Temperature (PT) Rating Table
Piping Material Specification (PMS)
Valve Data Sheet (VDS)
Special Parts Data Sheet
Vendor Drawing Review Report
Corrosion Study Report
Material Testing Report
Pressure Test Procedure
Stress
Stress Critical Line List
Stress Analysis Specification
Stress Sketches
Support Selection List
CAESAR Analysis Report
Support Drawing
Support Span List
Piping Loop Calculation and Layout
Different Load Specification Sheet of Supports
Final Stress Report
Deliverables or Information Provided by Client
Product Concept
Operating Guidelines
Codes and Standards as per Location
Statutory Requirement Details
Metro-logical Data
Users and Uses of Piping Deliverables

Overall Plot Plan
Used by all the departments including clients.
For the Finalization of pipe rack, trenches, and underground facilities (Pipes/Cables).
Zero-Level MTO
Used by the procurement department.
For estimation of cost and bidding.
Intermediate MTO
Used by the procurement department.
For ordering purposes.
Final MTO
Used by the procurement department.
For review purposes.
Unit Plot Plan
Used by all departments.
For finalizing work break-down structure (WBS).
For match line and scope finalization.
Equipment Layout
Piping Department: for preparation of GA key plan and piping lay out.
Civil Department: for equipment foundation location & building layout for designing of foundation/building.
Electrical Department: for electrical cable/junction box layouts.
Instrument Department: for data transfer cable layouts.
Equipment Department: for preparation of installation plan.
GA Key Plan
Used by the piping department.
For finalization of exact piping layouts, north/east co-ordinates of match lines which are required for continuation.
Piping Layouts
Piping Department: for preparation of intermediate MTO, construction isometrics, nozzle orientation, and pipe support layout.
Civil Department: for knowing piping cut-offs.
Electrical Department: for the development of cable layouts of instruments that are mounted on pipes.
Instrument Department: for the development of cable layouts of instruments that are mounted on pipes.
Nozzle Orientation
Mechanical Department: for updating MDS (Mechanical Data Sheet) as an input to the vendor.
Vendor: for equipment fabrication to weld nozzles to equipment.
As-built Drawing
Used by the client.
For record purpose, future review, and modification.
Few more useful Resources for you..

Significance of HOLD in process piping engineering deliverable.
A SHORT OVERVIEW OF PROCESS ENGINEERING DELIVERABLES for EPC of Oil and Gas industries
Basics of Piping Design and Layout
Piping Stress Analysis Basics
Mechanical Design Basics
Process Engineering Design Basics
Instrumentation Basics
Pipeline Basics
Civil Engineering Basics
Piping Materials Basics